Search
e.g. Style, Color or Size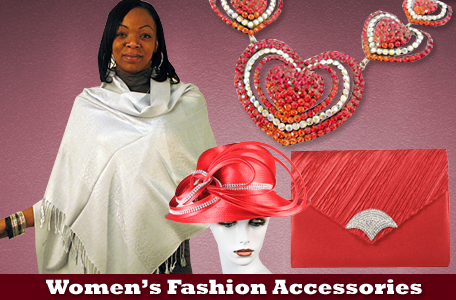 Q: WHAT TIMES MAY I PLACE ORDERS ONLINE?
A. Our secure online ordering service is available 24/7.
Q: WHAT IF I HAVE PROBLEMS PLACING MY ORDER ONLINE?
A: Should you need further assistance, you may email us 24/7 @ DRESSINGFORSTYLE@gmail.com, we will respond in a timely manner.
Q: HOW LONG WILL IT TAKE FOR MY ORDER TO ARRIVE?
A: It depends upon where you live and the shipping method you select. Each order that is placed is processed, hand selected to ensure your total satisfaction and is shipped via UPS or the United States Postal Service within 1 to 2 days of ordering and payment receipt because we understand that time is an important factor of your success. Next Day and Second day Air are also available.

Q: WHICH CREDIT CARDS DO YOU ACCEPT?
A: We accept MAJOR CREDIT CARDS such as VISA, MASTERCARD, DISCOVER, AMERICAN EXPRESS, BANK debit cards and PAYPAL.

Q: DO I HAVE TO HAVE A PAYPAL ACCOUNT TO CHECKOUT via PAYPAL?
A: Yes. Once you get to the checkout page, if you have a PayPal account, you may log into your PayPal account. If you do not have a PayPal account you may proceed to check out entering your credit card and other pertinent information needed to place and ship your order. All credit and debit card payments are securely processed via PayPal.

Q: DO WE ACCEPT CASH ON DELIVERY (C.O.D)?
A: Unfortunately we do not accept C.O.D. on any purchases.

Q: CAN I ORDER NOW AND PAY LATER?
A: No, payment must be submitted with all orders placed.

Q: CAN I CANCEL AN ORDER AFTER IT HAS BEEN SUBMITTED?
A: You cannot cancel an order once it has been shipped out to you. If for any reason you need to cancel an order, you must notify us right away by 3:00 p.m. EST on the same day you placed your order. We do not refund orders that are already in transit.

Q: SIZE CHARTS
A: Our size charts are available to assist you with your selections.