Search
e.g. Style, Color or Size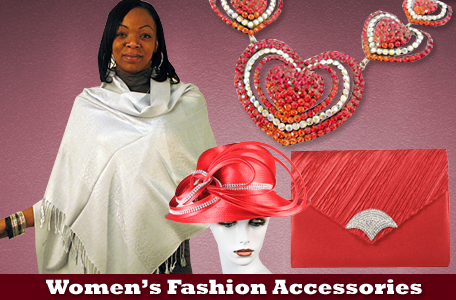 Our Motto: Designer Fashions at Affordable Prices.


Thank you for visiting our on-line boutique. While you are here, browse our catalog and if you are not ready to purchase now, bookmark this page for future visits.

We Specialize in: Missy, Junior & Women Sizes (4-36). We carry quality designer fashions at affordable prices. Our Inventory includes: Church, Career, Casual, Mother of the Bride, Fully Lined Suits, Pant Sets, Skirt Sets, & Special Occasions.

Imported men's suits: a huge selection of conservative and high fashion styles. One button to 10 button styles, a large selection of 3 piece suits some suits featuring, vest, wide legs and hidden buttons. Regular length 32 and longer length 34", 38", 45", 48" and 52".

Italian Suits: The finest imported Italian wools in Super 100, 120, 140 and 150. Tuxedos: many styles including 1, 2 and 3 button models with Shawl and Notched Collars. Models available in Poly, Poly/Rayon and fine wools.

We are constantly looking to bring you new designer styles and always keeping our prices at a minimum 40% - 50% below retail.