Search
e.g. Style, Color or Size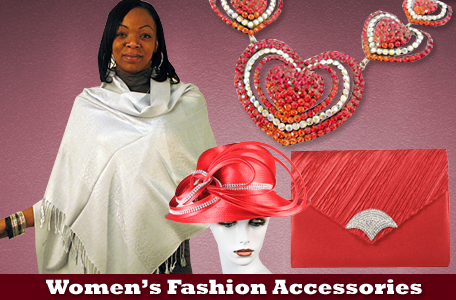 FAQ
If I CHOOSE AN ITEM FOR PURCHASE HOW DO I KNOW IT'S IN STOCK?
All items, on our website, are available but not guaranteed to be in stock when you order. However, if an item does not exist you will be notified by email, as soon as possible, for a different choice. Send an email to debudstore@gmail.com if you want to know if the item is available in your size.
WHAT IF I BUY AN ITEM AND IT IS THE WRONG COLOUR?
If we send you the wrong colour to what your ordered, it will be replaced.
IF MY ORDER IS PLACED AND THE ITEM IS NOT AVAILABLE, WHY DO I STILL SEE A CHARGE ON MY CREDIT CARD?
When an order is placed, your card is automatically authorized. This means your funds are put on hold, but not withdrawn, until we have the assurance that the item is in stock and ready for shipment. If it is not available we will release the authorization immediately or roughly four (4) days after, depending on the type of account.
DO YOU SHIP INTERNATIONALLY?
International shipment is available with U.S. prices attached. After this customer orders, on our website, the total amount is confirmed and invoiced via e-mail. This is done before the order is processed and credit card is charged. Duty taxes are the customer's responsibility.
IF AN ITEM IS OUT OF STOCK, CAN I ORDER IT AGAIN?
When an item is out of stock it may, rarely, be re-ordered only at the beginning of each season. Towards the end of every season customers tend to increase. If the product is sold out, there is none until the next season.
HOW DO I KNOW THAT ORDERING ON THE INTERNET IS SAFE?
We use a current programme that is encrypted to ensure your information is safe. The padlock, at the bottom(right) of the checkout page, indicates security.
DO YOU ACCEPT MONEY ORDERS OR PERSONAL CHEQUES?
We accept money orders but no personal cheques. Money orders must be received before your order is processed otherwise the item will be sold.
CAN I ORDER BY PHONE?
Orders can be made by:-
-Tel: (832-966-0746, 800-367-1650 (toll free)
-E-mail: debudstore@gmail.com
However, website orders are faster and secure. There is a better chance that the item is in stock when payment is made.
DO YOU SELL WHOLESALE?
No, but we have discounts for packages of four (4) pieces and over.
AFTER PLACING MY ORDER, ON THE WEBSITE, CAN I CANCEL IT?
After ordering, you can only cancel by sending an e-mail within twenty-four (24) hours. After this time, all orders are sent to the processing warehouse. If delivery is refused the customer is entitled to pay a thirty-five percent (35%) re-stocking fee.
DO YOU HAVE GROUP ORDERS?
Yes, there are discounts for orders over four (4) pieces and for choirs. Please e-mail us for further details.
WHAT LINES OF CLOTHING DO YOU CURRENTLY CARRY?
We currently carry:- Elite Champagne, Aussie Austin, Donna Vinci, Milano, GMI, DVC Exclusive & Donna Vinci Couture, Ben Marc, Fifth Sunday, Todd & Olivia, Champagne, Lisa Rene, Nubiano, Solini, Tango Chancelle, Natasia, and much more.
HOW LONG DO ORDERS TAKE TO BE PROCESSED?
Depending on the shipping method, processing of orders may take five (5) to eight (8) business days; in rare cases, two (2) to three (3) weeks.